Why Omnichannel Promotion Is More Effective Than Event Listing
There are copious amounts of websites that will offer to list your event and help your event reach a larger audience. So, in theory, boosting sales for your event. Unfortunately, too often organisers are left feeling that the time taken in creating the event listing was not worth it due to lack of increased sales.

Whilst event listing is one way of approaching event promotion, to see any measurable increase in sales it takes a range of tools and strategies.
For many years 'multichannel promotion' or marketing has been the favoured method of interacting with potential attendees. By communicating with them on various platforms it enabled companies to reach wider and more diverse audiences. Whether it was a print ad, word of mouth or by social media, a multichannel strategy has been the tried and tested method of promotion for many years.
However, consumers are now looking for a more connected and seamless experience when it comes to promotion and marketing. Omnichannel refers to the multichannel sales approach that will also provide the attendees with a more integrated experience. The attendee needs to be able to switch from desktop, to a mobile device, to the event itself, with the experience being completely consistent.
Keep the message and promotion of your event unified using the following marketing techniques:
Email Marketing: Plan and develop your communications with your potential attendees well in advance. As well as planning for different audiences, different types of audiences will call for different types of email.
Reconnect via email with those already booked into your event. This will not only help to build excitement for the event but it will also help develop a relationship with the attendee and reinforce that you are building a brand/event experience.
Having a plan and getting everything set up and organised in advance may seem time-consuming but the payout, in the long run, will be worth it.
Social Media:
Setting up a dedicated hashtag for your event that will be used throughout all your social media promotion is an effective way of creating a cohesive message.
Creating engaging visuals and videos to draw attention to your posts about your event is another great form of promotion. Make sure again that all your posts are visually consistent as this will help build your omnichannel approach to promotion, which will help make your attendees feel valued.
Social media is amazing for highlighting announcements and generating hype surrounding your event. Promote things such as new speakers for conferences or updates in the timetable or special features of your event.
Paid social media ads are another great way to expand reach and engagement for your event., We would recommend this approach if you have a definite audience you know you are targeting. This will focus your advertising on those who are more likely to be interested in your event generally but may not know that your event is running.
NEW CONTENT TO YOUR INBOX, WEEKLY
NEW CONTENT TO YOUR INBOX, WEEKLY
Subscribe to receive free events content to your inbox. You'll be the first to know about new posts and downloads as well as the latest features.
By subscribing to this list, you are agreeing for Helm to use and process your information for marketing purposes.
PR: It is far too easy to get wrapped up in the digital side of event promotion and then forget to put time into more tested methods such as PR. Sending out a press release to various media outlets and listing your event in relevant business journals and newsletters still worth the time it takes to create them as it creates a more well rounded promotional campaign.Direct Mail: As we all know, we live in an increasingly digital world, yet this only adds to the power of physical, tangible marketing techniques like direct mail.Target VIP potential attendees by sending out a physical invite to the event or a promotional box encouraging attendance to your event.Website: Having a great website is an incredibly compelling component of event marketing.To potential attendees, it is a base for them to come to when looking for all essential information regarding the event. Whether the event is hosted on your existing website using something like our embeddable widget or you wish to build something new just for your event, the goal needs to remain the same.The website should be where you are driving all your promotional materials, so it's essential that all the important information is there to assist in driving ticket sales.An issue with some event listing sites is that it can drive traffic away from your site, as well as featuring events like yours that may appeal to a segment of your demographic. This means you could potentially lose sales to your competitors!
At Helm Tickets our goal is for our organisers to succeed and our features can help you create an omnichannel promotional campaign that can help draw in new attendees, as well as aid in increasing attendee retention. To learn more about promotional strategies, keep an eye out for our blogs on marketing and promotional techniques.
Create your omnichannel promotional campaign with Helm Tickets!
Event Listing, Promotion, Business, Omnichannel, Marketing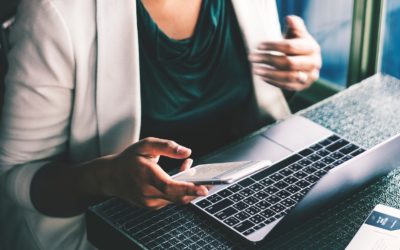 If you're like most event organisers, one of the biggest challenges you probably face when running an event is creating an effective marketing strategy. Most events have small teams and everyone in that team ends up doing a little bit of everything.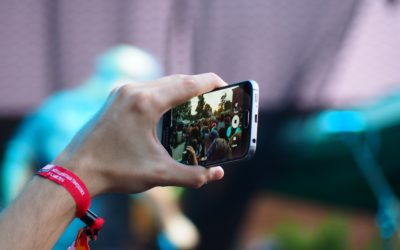 The use of influencer marketing has grown exponentially over the last few years due to the ever-increasing growth of social media.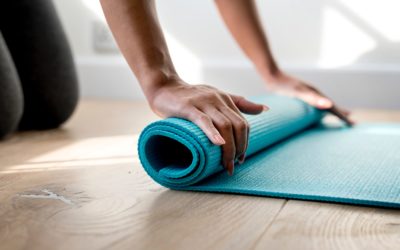 After all the excess of Christmas and looking ahead to the New Year, many of us will have the New Year's resolution to improve our fitness or to shift a few extra pounds. This is the perfect opportunity to amp up your marketing for your class ready for January.