Create engaging written content
Content marketing is an integral part of any great marketing strategy, especially when it comes to marketing your event to drive ticket sales. The more relevant and concise the information, the greater your chance of reaching your target audience and market.
Here are some of the essential tools we recommend to optimise your content creation:
Grammarly is unquestionably one of our favourite writing tools.
It offers a desktop app, website and most importantly, a Google Chrome extension. For those using iOS, there is also a keyboard available for when you are producing content on the go!
Grammarly will check your writing for spelling, grammar, punctuation, word choice and style errors, using an advanced artificial intelligence. It absorbs your writing style and learns from it.
Another perk is when it flags up an error in your writing it does more than tell you the error, it will also inform you about why it has flagged the error, in theory eventually making you a better writer.
It offers both a premium and free product, the free product is perfect for hitting all the basics. Yet, the premium version will look at your writing in more detail and find more comprehensive errors, complete genre specific checks, as well as offer more vocabulary advice.
Hemmingway App
Hemmingway App is the perfect free tool if you are looking to create great concise content.

It is available via the desktop app or on their website.

Its main function is to check for sentence structure errors, for example, the overuse of adverbs or a passive voice. These errors check are only available using the premium version of Grammarly, so it is worth using these tools together to create written content.

It can also provide with information such as how easy your sentence is to read, split into two categories: yellow and red depending on the level of difficulty.

Another great feature is that you receive a readability score for your writing. You also get a reading time, word count, character count, sentence count and paragraph count.

So if your aim is to write something quick and concise about your upcoming event this is definitely the tool to use!
NEW CONTENT TO YOUR INBOX, WEEKLY
NEW CONTENT TO YOUR INBOX, WEEKLY
Subscribe to receive free events content to your inbox. You'll be the first to know about new posts and downloads as well as the latest features.
By subscribing to this list, you are agreeing for Helm to use and process your information for marketing purposes.
Readability is a huge factor when it comes to how people are going to absorb the information you are trying to convey. You can always go old school and read what you have written out loud- if you stumble over your words maybe look at revising. But there is a great alternative that takes this to the next level.
Readable.io is a web-based app that will give your writing an overall readability rating based on the Flesch-Kincaid Grade Level and the Gunning Fog index.
Of course, if the writing about your event is going to be more descriptive and you want to more creative, then reading ease doesn't have to be as important. But if clarity is what you are after then this tool is amazing at cutting out anything non-essential.
This tool is $3 a month, however, there is a free option that gives you 10 minutes of use a day!
Creating an engaging headline is one of the most important parts of creating written content for your event. It is the first hurdle you have to get over to compel your readers to continue reading, so it is definitely worth investing extra time to create something that is going to resonate with your audience.
Headline Analyzer is a free tool by CoSchedule that can score your headlines quality and SEO value. It breaks down your word balance into Common, Uncommon, Emotional and Power, all of these are factors in creating an engaging headline for your content. It will then go on to analyse the length, keywords and sentiment.
It will even show you how your headline will appear in search results!
This tool is great for giving your headline a quick once over if you are unsure about how engaging it may be for your audience and you want to create something that is going to bring in the readers!
Creating great written content for your event is a valuable tool when trying to drive ticket sales. It can help drive more traffic to your website, as it gives you a greater chance at appearing in search engines. From there, it can help drive that traffic into ticket sales. Refining that content with the tools mentioned above just gives you and your event the upper hand, making your written content as engaging as possible!
Make the most of your engaging content with Helm Tickets today!
Content, Marketing, Business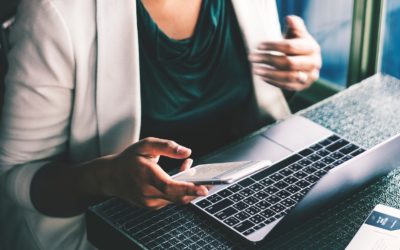 If you're like most event organisers, one of the biggest challenges you probably face when running an event is creating an effective marketing strategy. Most events have small teams and everyone in that team ends up doing a little bit of everything.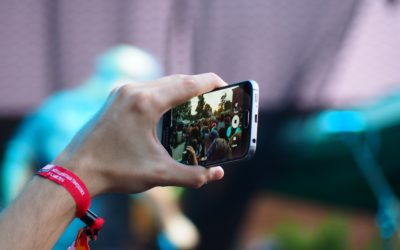 The use of influencer marketing has grown exponentially over the last few years due to the ever-increasing growth of social media.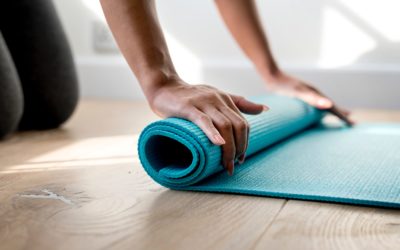 After all the excess of Christmas and looking ahead to the New Year, many of us will have the New Year's resolution to improve our fitness or to shift a few extra pounds. This is the perfect opportunity to amp up your marketing for your class ready for January.