Planning: Finding the date to hold your event
Finding
the date to run your event is one of the biggest decisions during the whole planning process. If you choose a date too soon, you risk not selling enough tickets in time. If you choose a date in the future, your event could be usurped by a larger, annual event that's announced after yours, there could even be problems if you pick the wrong day of the week.
There are plenty of examples of poorly-timed events, whether that's due to the time not being appropriate for the target audience or because you scheduled it during a Royal Wedding and the FA Cup Final…

With that in mind, take a look at some of our tips for researching the best day of the week and month to host your event, as well as practical ways to ensure you don't clash with another.

The time of year you hold your event should be based on the type of the event, the industry standard and your target market. The planning could also be 'time of year' based if your event is season specific (we don't need to tell you not to run your Halloween House of Horrors in March or your Christmas Craft Day in August…)

The starting point for selecting a good date for your event is identifying your target market, then understanding it. Like you would with any marketing or business plan, consider the needs of your audience.
Day of the Week
Overall, choosing a day of the week is about ensuring potential guests' availability and what's appropriate for your industry, type of event and target market. It's important to position your event in the most accessible and attractive way for attendees. Don't let potential ticket buyers have any doubt about being able to/wanting to attend. Here are some examples of appropriate planning:
Professional Events
If you're planning a straight-up networking event, it'd be more appropriate to host it midweek – no one's going to attend your accounting meet up on a Saturday night – it'd be extra work and during the week guests will be in professional mode (some may potentially be looking for a reason to skip out of the office early after lunch…)
Some professional events are more casual than others, for example if you organise networking events at cocktail bars, you don't need to host your event during the workday. Consider Thursday evenings – it's late enough in the week for guests to feel they deserve a break but it's not Friday, when everyone is ready for the weekend by 2pm.
Entertainment and Leisure
If you organise club nights for the 25-35 market, it'd be more suitable for your event to be a Friday or a Saturday, allowing those who've had a long week to let off some steam. On the other hand, a kids club would be more attractive to parents if it were on a weekday, where the children could go straight from school.
NEW CONTENT TO YOUR INBOX, WEEKLY
NEW CONTENT TO YOUR INBOX, WEEKLY
Subscribe to receive free events content to your inbox. You'll be the first to know about new posts and downloads as well as the latest features.
By subscribing to this list, you are agreeing for Helm to use and process your information for marketing purposes.
Month or time of year
If your event isn't time of year dependant or themed at all, planning when to hold the event should be based on external factors, like what else is scheduled for the same time. Consider this on a variety of bases, from what's happening in the local area your event will be held in to what's happening on a global-scale that could affect attendance.

Locally
When planning an event targeted at a certain location, you need to consider a variety of factors. Think about:
Accessibility: Is there anything happening locally that could limit the accessibility of your venue on that day? Even if it's not another event, research things like scheduled road closures.
Are there any events in the area that could attract your attendees? Even events not targeted at your specific market could have an effect. For example, a community fun day or local sports day could pull potential attendees from your event as it attracts a wider, more general audience.
Will there have been an event similar to yours recently that could have saturated the market? If you're the one organising a local community day, double check there hasn't just been one!
Industry
Perhaps you organise meet ups for users of a specific piece of software. You might not be connected much online to the community but if an update launch is scheduled during a tech conference or everyone will be attending an enthusiasts trade show, it might be better to wait until attendees aren't distracted. Consider the following:
Seasonal trends


Other notable sector events
Nationally/globally
What will be happening on the day that could attract national or international attention? Even if you're not interested in the World Cup Final or a Royal Wedding, those events could take away potential attendees from your event. So, check calendars for the following:
Public holidays (Bank holidays, national holidays depending on your location)

Religious holidays (Consider your target audience and their network, even if they're not religious, their attendance could be affected by their community observing a holiday)
Potential weather (i.e. if you event could be called off due to snow or ruined by rain)

When guests could be on holiday (July/August)

Long term, notable events like sports competitions (Wimbledon, Olympics).
Tools for Finding Clashes
There are some easy ways to double check for event clashes in your area, industry and nationally.
To start with, take a look at our site Find Events. It's one of the biggest event discovery sites in the world and has hundreds of thousands of events listed. You can search by location, date and category to make sure your event doesn't clash!
Search the date – a cursory search of months and even days on a search engine will draw up any key events, like below. You can even search on Wikipedia for notable, scheduled events by looking at the month/day.
Search local – where relevant, check local sites. Many cities, counties and regions will have a 'What's On' page or a tourism website with scheduled events.
Search communities – look for relevant platforms, forums and groups online for the sector you're targeting to find potential clashes or dates to avoid. For example, check Facebook for upcoming events nearby!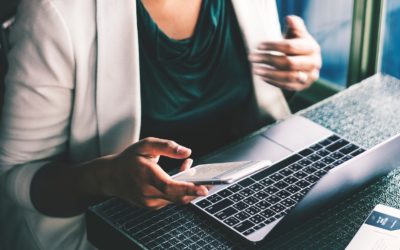 If you're like most event organisers, one of the biggest challenges you probably face when running an event is creating an effective marketing strategy. Most events have small teams and everyone in that team ends up doing a little bit of everything.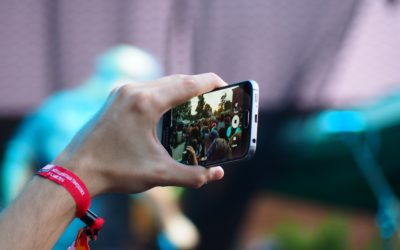 The use of influencer marketing has grown exponentially over the last few years due to the ever-increasing growth of social media.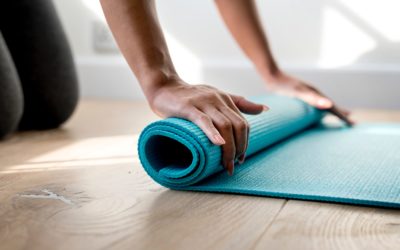 After all the excess of Christmas and looking ahead to the New Year, many of us will have the New Year's resolution to improve our fitness or to shift a few extra pounds. This is the perfect opportunity to amp up your marketing for your class ready for January.