9 Free and Low Cost Venues in London
The words "low cost" and "London" might not sound like they go together but it is possible to find affordable venues in the capital, even if it involves being creative with your use of the space. We've done a little research and found some venues around the city that could be utilised for a variety of events. When organising an event in London, you'll also have to consider accessibility. In the centre of the city, look at venues close to an underground station and for venues further out, look for train stations. The wealth of venue options in London means many have lower rates for charities/nonprofits or small companies.
We've done a little bit of the leg work for you and below, you'll find a mix of small and medium low cost venues around the capital. Click through any of the images or links to enquire and book directly with the venue! Many of the venues have multiple rooms, so it's worth taking a closer look to see if there's a bigger or smaller room more suited to your needs/budget.
Capacity: 20
Pricing: £30 per hour
Perfect for: Small workshops, meetings
Travel: 6 minute walk to Elephant & Castle serving Bakerloo & Northern Lines.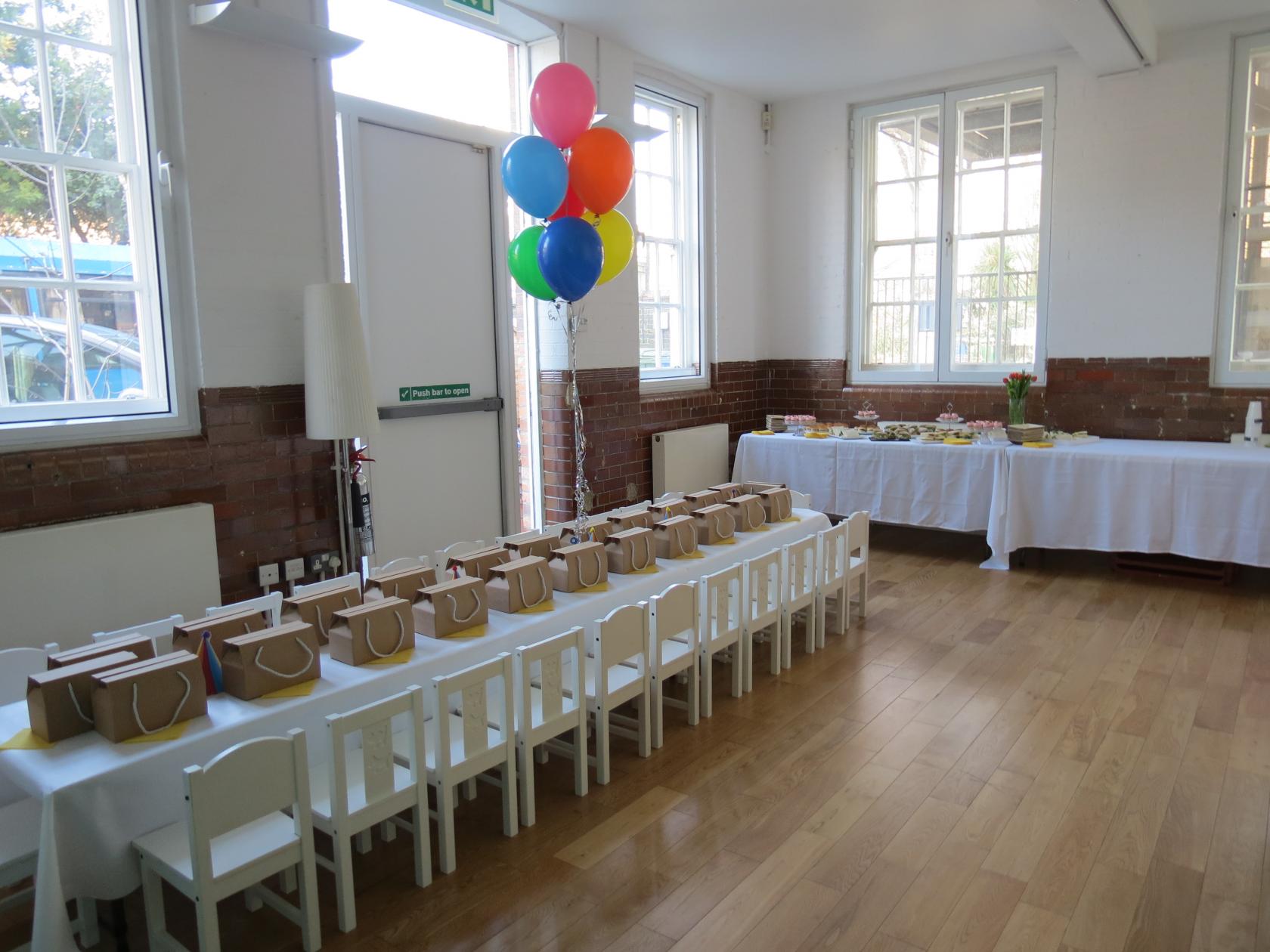 Rehearsal Room, Cardboard Citizens

Capacity: 50 standing, 40 seated
Pricing:
£110 half day, £220 full day

Evenings: £105 for 3 hours, then £35 per hour after
Perfect for: Seminars, workshops, training
Travel: 10 minute walk from Aldgate East, served by Hammersmith & City and District lines

Meeting Rooms 1&2 @ Canada Water Culture Space
Capacity: 50
Pricing: £29 per hour for one room, £39 for two
Perfect for: Professional training, meetings, small conferences
Travel: 1 minute walk from Canada Water tube station, serving Jubilee & Overground.
Carrington Room @ Artwork Classrooms
Capacity: 60
Pricing: £60 per hour
Perfect for: Seminars, workshops, exhibitions
Travel: 2 minutes from London Bridge, served by Northern and Jubilee lines.
So far, the the venues have been more focused on the work side of events so to finish up our list of small venues, take a look at one more suited to play…
Parlour, Jewel Piccadilly

Capacity: 65
Pricing: Free hire, £100 minimum spend Monday-Wednesday (higher rates on other days)
Perfect for: Networking, meetups, special events
Travel: 1 minute walk to Piccadilly Circus, served by Piccadilly & Bakerloo lines.
NEW CONTENT TO YOUR INBOX, WEEKLY
NEW CONTENT TO YOUR INBOX, WEEKLY
Subscribe to receive free events content to your inbox. You'll be the first to know about new posts and downloads as well as the latest features.
By subscribing to this list, you are agreeing for Helm to use and process your information for marketing purposes.
Capacity: 100
Pricing:

Workshops/Classes: £20 per hour

Performance: £150 per show

Conferences & Training: £40 per hour


Rehearsals: £12+ per hour
Perfect for: Performance-based events, workshops, community events
Travel: 15-20 minute walks to Crossharbour or Canary Wharf, served by the DLR & Jubilee lines respectively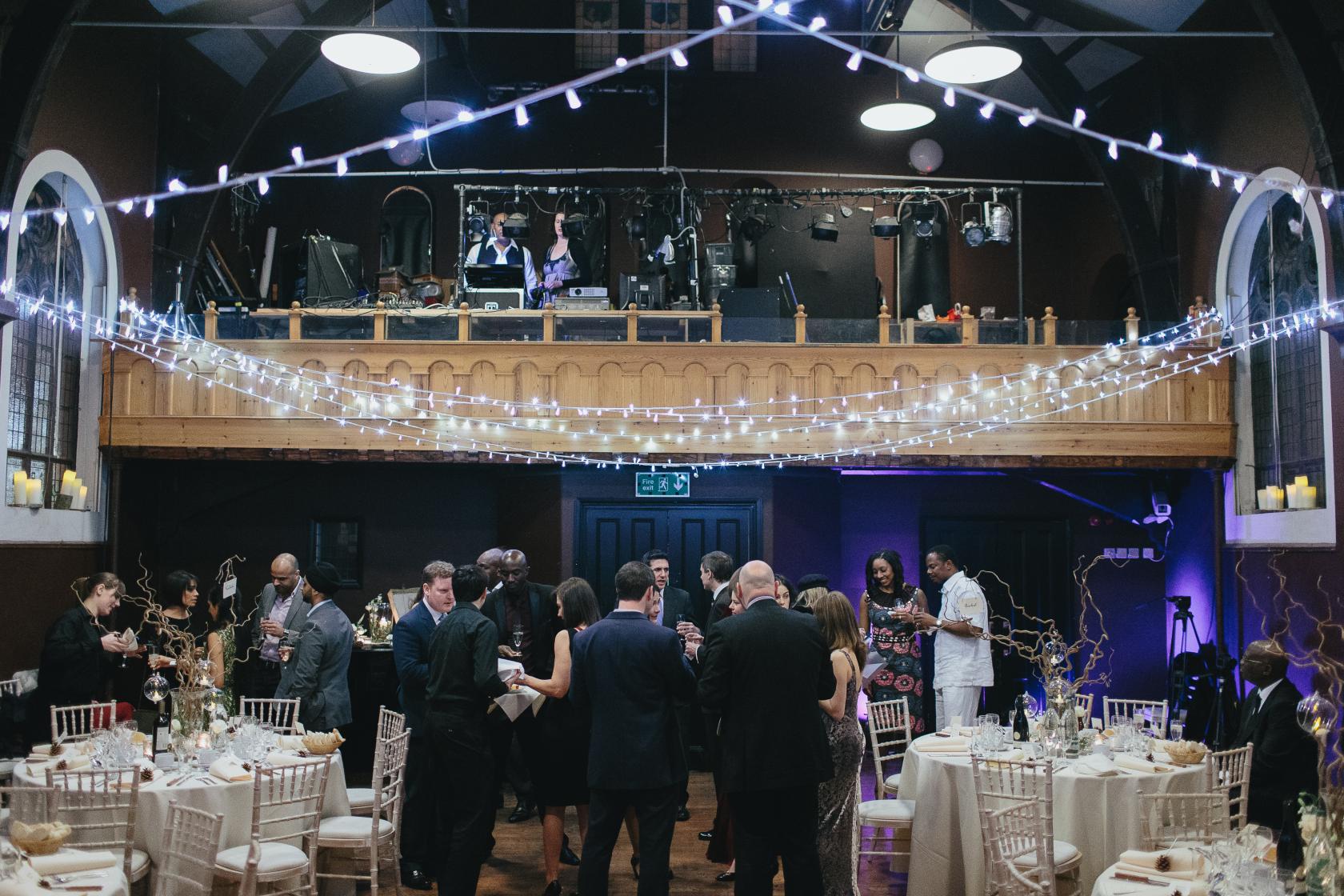 The Nave, St Ethelburga's

Capacity: 120 standing, 85 seated
Weekday Pricing:

Small charity: £310 half day, £600 full day

Large charity/Small for profit: £345 half day, £680 full day


Large for profit/corporate: £520 half day, £1015 full day.

Evening pricing from £39
Perfect for: Exhibitions, performances, launch parties
Travel: 10 minute walk to Liverpool Street Station Underground (Central, Circle, Hammersmith & City and Metropolitan lines, as well as the Overground) or Liverpool Street Rail Station.
Main Hall, Osmani Centre

Capacity: 120-140
Pricing:

£70 per hour, 9am-5pm

£60 per hour, 5-11pm
Perfect for: Seminars, workshops, networking
Travel: 5 minute walk to Whitechapel Underground station, served by District and Hammersmith & City lines.
Event Space, Headspace's The Studio

Capacity: 150 standing, 65 seated
Pricing: Exhibitions, large meetings, team building
£360 per half day

£600 full day
Perfect for:
Travel: 3 minutes from Farrindgon Underground Station, served by Circle, Hammersmith & City and Metropolitan lines.
When looking for city centre venues that don't cost the Earth, it's often a good idea to look for community centres, charities and nonprofits. Many will have spaces for hire at reasonable rates, especially if you're also a nonprofit. Usually, trendy startups and co-working spaces also have space available for hire. In these cases, the rates may be higher but you'll get the 'cool' factor and a prominent location as well as loads of state-of-the-art facilities/tech.
Start selling tickets for your workshop, seminar or training in minutes, with Helm Tickets.
Venues, London, Events, Free, Low cost
A "brand's story" has become a huge marketing buzz-phrase in recent years. But how clear are you on what that means? And how you can use it to elevate your event?
When you harness the power of brand storytelling you'll be able to engage more effectively with your attendees – developing an emotional response to your brand and building a greater level of community.
If you're not currently using video as part of your marketing strategy then you aren't alone.
We understand that the thought of creating video content can be an intimidating one, but video is one of the most effective tools in driving customer engagement. 54% of consumers wanted to see more video content from a brand or business they support and 43% of B2C marketers said that pre-produced video is the most successful type of content for marketing purposes.
91% of consumers check their email every day. But if you're looking to convert potential attendees from just opening your email to buying a ticket to your event you'll need to stand out and highlight exactly why they should buy a ticket from you.