CATIA V5 Assembly Design EXPERT: Dassault Systemes Certification Exams - 2019 dates
May 24, 2019 at 09:30 — Dec 20, 2019 at 12:00 (BST)
Organiser: Desktop Engineering Ltd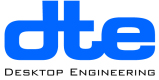 Dassault Systemes Certification
As a Certified CATIA V5 Assembly Design Expert you can boost your competitive advantage by validating your advanced level of expertise. This certification demonstrates that you have extensive knowledge and hands-on experience in leveraging the optimum results from CATIA solutions.
CATIA V5 Assembly Design Expert Exam
CATIA: V5R19 and higher
Duration: 120 minutes
Recommended Preparation course:
CATIA V5 Mechanical Design Expert or CATIA Product Design Expert
Exam description:
The exam includes several problem sets focusing on assembly advanced features such as assembly analysis, optimisation, and flexible sub-assemblies.
Topics covered:
Constraints and replacing components, detecting clashes, sectioning assembly, creating BOM, publication, creating sub-assemblies and flexible sub-assemblies.
Dassault Systemes Certification Exam written and delivered online, tests users knowledge and skill with CATIA Assembly Design. The test comprises a combination of multiple choice questions together with a formal modelling exercise which users then interrogate and answer specific questions on the model they have produced.
Read more on getting prepared and what to expect doing sample exams >>
__________________________________________________________________________________________
FAQs
What is the format?
A combination of multiple choice questions, and live modelling with CATIA V5
Does the fee include VAT?
Yes, the net price is £200 + £40 VAT
Can I use CADCheck Hours?
Yes. PLEASE EMAIL US TO RESERVE YOUR PLACE USING CADCHECK HOURS
What do I need to provide?
Please bring valid ID with signature for certificate validation if exam result is successful.
What can/can't I bring to the event?
Mobile telephones are not allowed in the exam. We provide a computer and software for the modelling element of the exam.
What is the refund policy?
Refunds or exam date alteration can only be made up to 7 days before the event
What time should I arrive?
You should arrive no later than 9:30 a.m. in order that briefing and setup can be completed by 10:00 a.m.
Call Lynsey Watts on 01993 885 114 for more information.
Registration is completed when payment and confirmation email has been received.