CATIA V5 Surface Design: Dassault Systemes Certification Exams - 2019
Apr 26, 2019 at 09:30 — Dec 20, 2019 at 12:00 (BST)
Organiser: Desktop Engineering Ltd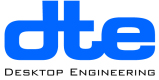 Dassault Systemes Certification
This is a formal Dassault Systemes Certification Test written and delivered online, which tests users knowledge and skill with CATIA Surface Design. The test comprises a combination of multiple choice questions together with a formal modelling exercise which users then interrogate and answer specific questions on the model they have produced. It is computer based and answers are submitted online live during the test. At the end you will immediately be given a score and confirmation on whether you have passed. The pass mark is 70%.
We recommend delegates have several months experience following any training courses in order that knowledge is embedded and experience gained.
Desktop Engineering is the only test centre in the UK certified by Dassault Systemes.
Why certification?
In every profession, a professional certification helps employee, employer and, as a consequence, the consumer.
Employees benefit from professional certification in several ways:
• Provides a differentiation factor and ability to command higher pay
• Certification is a professional milestone that carries credibility among peers and organisational leaders
• Employee's skills and knowledge are validated by a third party entity
• Strengthens a candidate's chance of selection in a job application
• Certification is an indicator of commitment, performance and drive
Employers also benefit from professional certification:
• Certified employees provide evidence that an organisation is more qualified than its competitors
• Certified professionals will be more insightful in solving problems
• Employers can use achievement of professional certification as a requirement for advancement or pay increases
• Professional certification is a quality marker that helps an employer measure the qualifications of a potential hire
• It provides a hiring baseline for the human resource selection process
• Credibility of the independent organisation grants status to the certification
Read more on getting prepared and what to expect doing sample exams >>
_________________________

FAQs
What is the format?
A combination of multiple choice questions, and live modelling with CATIA V5
Does the fee include VAT?
Yes, the net price is £200 + £40 VAT
Can I use CADCheck Hours?
Yes. Customers with hours in hand will be debited 3 hours from your current balance. PLEASE EMAIL US TO RESERVE YOUR PLACE USING CADCHECK HOURS
What do I need to provide?
Please bring valid ID with signature for certificate validation if exam result is successful.
What can/can't I bring to the event?
Mobile telephones are not allowed in the exam. We provide a computer and software for the modelling element of the exam.
What is the refund policy?
Refunds or exam date alteration can only be made up to 7 days before the event
What time should I arrive?
You should arrive no later than 9:30 a.m. in order that briefing and setup can be completed by 10:00 a.m.
Call Lynsey Watts on 01993 885 114 for more information.
Registration is completed when payment and confirmation email has been received.
---
Unfortunately there are no tickets currently available to purchase for this event.