The rise of fake events and how to spot them
In a world where fake news is becoming the new normal, the rise in fake events has also seen an unfortunate surge. The ease of creating these "events" on various ticketing sites, as well as social media platforms such as Facebook, has revolutionised how the world both organises and attends events.
With events being created on platforms like Facebook, promoters are aiming to get as much traction on these events as possible, therefore, there is an increasing amount of false information provided. One of the ways to be able to spot whether the event may be not as legitimate as it seems, is that it will often oversell itself. Promising something large and extravagant, yet when you look closer it will in fact lack even the most basic of information needed by attendees for an event. Details like venue, price and specifics such as an act or performance.
Platforms like Facebook have seen an additional surge in false 'joke' or 'meme' events such as "How to hold a pigeon correctly – a brief introduction" and "Radiohead at RadioShack".  These events are generally are not trying to pass themselves off as legitimate events, therefore, themselves are fairly harmless. There is, however, a thriving number of fake events often shrouded with either a "Secret" or "Surprise" that are gaining 1000s of signups with little or no real information for the potential attendee.

So why are people setting up these false events? One of the potential reasons could be mass data extraction. One of the recurring themes of these fake events is that in the days before the event it is either cancelled or postponed, then turned into an advertised paid event. The issue with some alternative event or ticketing platforms is that they let organisers substitute virtually everything about the event, whilst keeping the valuable list of people who have signed up for updates and notifications about the event. So by registering interest in a "Christmas Movie Marathon", this could leave you inadvertently registering interest to a paid event that has no relevance to the event you actually wished to attend.
The biggest issue with these events promoted on social media and some alternative ticketing options is that tracking down the organisers of these fake events can be incredibly difficult. The same event is often organised in various locations under various company names, making it difficult to track down the source of the event. Occasionally if you dig deep enough you may be able to find an email or a phone number and be able to contact them about the authenticity of the event.
Of course, in today's climate, there are worse things than false events. Yet, as fakes news distracts from real news, fake events are causing an increased level of scepticism for real events. Organisers and promoters are finding it increasingly difficult to confirm their authenticity when there are so many fake events promoted. It is part of a large problem that the internet is facing as a whole, that users do not want to have to check the sources of everything they're interested in. It's the reason fake tickets and events lead to a distrust of the industry, which directly affects genuine promoters by taking away traffic – both internet and foot – from actual, small events.
The fallout of all this can be that attendees can potentially book hotels or time off work to attend these non-authentic events, which cost these attendees both their time and money. Hopefully before the event, they do realise that the event is a dud, however, this isn't always the case. It appears that a bulk of these false events tend to be 'Black Hat' SEO schemes creating as many events as possible with duplicate content to boost SEO as much as possible with the addition of link manipulation. The real world effects of this, however, affect both organisers and attendees.

As organisers to make sure that potential attendees have as much confidence in your event as possible:
– Don't oversell your event, as amazing as your event may be, overselling it may be a huge red flag to potential attendees
– Keep your event title as relevant to your event as possible
– Ensure your description is accurate and provides as much information about the event as possible
– Double check the spelling and grammar. Nothing says a fake event like poorly written sentences with glaring mistakes
– Make sure contact details are readily available and legit. This adds authenticity to the event and lets potential attendees know that they can reach you to check details and ask questions if they need to. With Helm Tickets, this is provided by default.
As attendees, the best way to avoid getting pulled in by fake events is basic fact checking that the event is legitimate before potentially clicking 'Interested' on platforms like Facebook. If the event possibly sounds too good to be true maybe it is…
Ensure legitimacy for your event with Helm Tickets!

NEW CONTENT TO YOUR INBOX, WEEKLY
NEW CONTENT TO YOUR INBOX, WEEKLY
Subscribe to receive free events content to your inbox. You'll be the first to know about new posts and downloads as well as the latest features.
By subscribing to this list, you are agreeing for Helm to use and process your information for marketing purposes.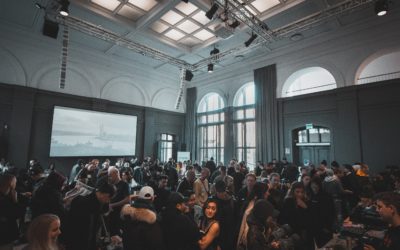 Tips & Tricks     There are copious amounts of websites that will offer to list your event and help your event reach a larger audience. So, in theory, boosting sales for your event. Unfortunately, too often organisers are left feeling that the time taken in creating...
  Tips & Tricks     Last time we looked at how Instagram is an increasingly powerful tool when it comes to effectively marketing your event. We looked at how hashtags are a great way to drive engagement, how user-generated content is useful in building trust and how...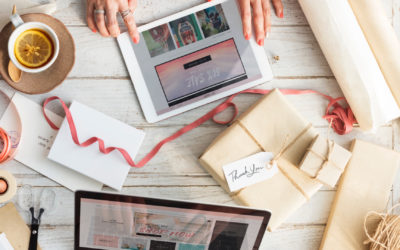 Discount codes can increase sales, nurture relationships and reward your most loyal attendees. We've made some big improvements to discount codes, giving you more control than ever!