International Women's Day 2019: Ensuring gender balance in your business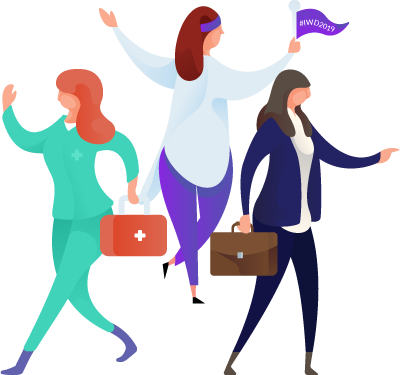 Happy International Women's Day from everyone at Helm Tickets!
The theme for IWD this year is 'Balance for Better' i.e. a gender-balanced world is a better world, so we thought we'd celebrate how we're working to ensure gender balance and equality here at Helm.
Equal and generous parental leave
We've recently introduced contractual parental leave, which means we pay up to 9 months of leave above statutory pay, regardless of your gender, your partner's gender, or how you became a parent (adoption, surrogacy etc). Up to 6 months of this is on full pay, depending on your length of service.  
We decided to introduce this as a benefit for our staff because we understand that equal parental leave benefits everyone. It offers women a wider choice: paid maternity leave allows women to take the time they need after birth without worrying about money, while extended paid paternity leave gives women the choice of returning to work sooner if they want to, and more freedom around working full-time or part-time. Having less time out of work can benefit women's chances of pay rises and promotions, reducing the gender pay gap and giving women more chance to progress into leadership and board roles.
Men taking paid time out of work gives them more time to bond with their child and reduces the idea that women are always the primary caregiver, which also helps to balance gender roles in society.
We also offer paid time off for fathers and partners of mothers to attend all antenatal appointments with the mother of the baby, because we believe you should be able to be involved at every stage of your child's life if you want to be.
Regular gender audits
We're a rapidly growing business and we're doubling the size of our team this year. As part of this, we carry out regular audits to ensure we're treating all our employees equally. For example, we do a regular gender pay gap report even though we're not required to do so until we have 250 employees. We think it's good practice to do it, to make sure women aren't disproportionately represented at the bottom of the pay scale.  
Our recent analysis showed that women in our company are represented at all levels of the business, but this doesn't make us complacent. We're always thinking of ways to balance the gender ratios across all levels of the business in our hiring plans.
Ensuring a balance of men and women doesn't mean hiring women for the sake of it, or hiring a less qualified woman over a more qualified man. The women we recruit are hired on their own merits. But it means we look for ways of combatting the institutional and societal discrimination that might discourage women from applying for certain jobs in the first place. For example, women are underrepresented in web development (nationally, as well as at Helm), so we're looking to promote our vacancies in places where female developers will see them, thinking about the language we use in our job specs, and making sure our policies and procedures mean we're an attractive company for women to work in. (We're also taking this approach across the other protected characteristics.)
Hold regular pay reviews
Research suggests women are much less likely than men to negotiate their pay than men. This means they could be less likely to get a pay rise, or more likely to wait longer for one.
To guard against this, we're introducing pay reviews, where we guarantee to talk about your pay at least twice a year. Although you're not guaranteed a pay rise at each one, you are guaranteed that your pay will be discussed to make sure it's still fair and reflects your role and responsibilities. This makes it easier for women (and men) at Helm to discuss their pay, which means there's less risk of a gender pay gap just because they didn't feel they could ask.
We don't ask about previous pay at interviews, or pay match to previous salaries as this only perpetuates the gender pay gap. We're transparent about the salary we're offering for the role we're advertising, and we have clear pay brackets so the team can see what they could earn at each level.
The road to true balance in the workplace is a long one, but we're firm believers in Balance for Better, and we're proud to be making constant improvements to make sure we're a great place for women to work.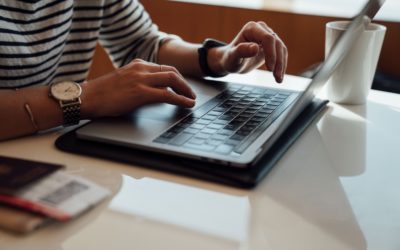 There are new event pages going up daily on Helm Tickets, and there are always even more people looking for events to go to. So what makes certain event listings and pages more successful than others?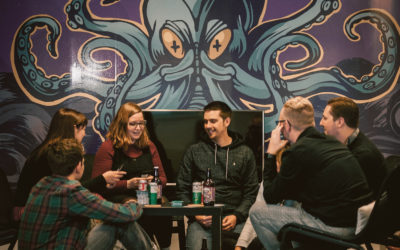 Today is International Day of Happiness. As Employee Experience Manager for Helm Tickets, my job is to make sure we have a happy workplace. The theme for this year is 'Happier Together', focusing on what we have in common, rather than what divides us.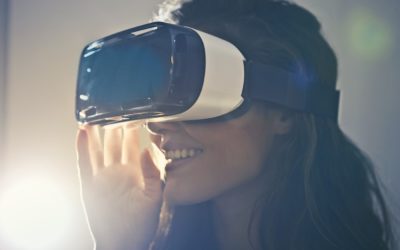 In recent years the growth of virtual reality (VR) and augmented reality (AR) in events has been exponential. So much so that VR and AR have the real potential to completely change the whole events industry as we know it, if used appropriately.
GET Monthly EMAIL UPDATES
GET Monthly EMAIL UPDATES