Instagram for event promotion – Part 2
Last time we looked at how Instagram is an increasingly powerful tool when it comes to effectively marketing your event. We looked at how hashtags are a great way to drive engagement, how user-generated content is useful in building trust and how updating your profile and branding can bring legitimacy to your event. Missed it last time? Check out the blog here.
This time we are going to be taking a look at how Instastories are useful in building hype before an event, how geotags in posts and stories build great local engagement and how influencers create greater outreach. Keeping in mind that the end goal with all of this is building engagement, as it is this engagement that can lead to an increase in followers and potential attendees.
Over 200 million accounts look at business profiles every day and around one-third of the most viewed stories on Instagram are coming from businesses. This provides businesses with the potential to have immense reach with potential attendees that can engage with your brand.
Stories provide brands and events with a way to develop a larger brand narrative. You can delve deeper into your brand's ethos and create more meaningful and authentic content through the use of stories. The more 'authentic' and 'original' your content, the more this is likely to resonate with the follower/potential attendee. This isn't to say you can't plan or script your Stories, in fact, we would recommend having a plan in the build-up to your event. A good mix of planned and unplanned is essential in creating an effective campaign running up to your event.
Instagram Stories has the feature to live stream to your audience. This is a perfect feature when it comes to events as it means you can shoot live video content shared directly to your followers, before, during and after an event. These short clips provide a real 'behind the scenes' look into your event, which really resonates with audiences as if brings originality to your content and brand. Unlike posting video content on Facebook, where a majority of the video is watched with the sound off, 70% of Instagram Stories are watched with the sound on, providing the perfect opportunity to bring an additional sound element to your video content.
Instagram Stories are the ultimate tool for building hype around an event and inciting FOMO (fear of missing out), whether it is through interviews with speakers, behind the scenes clips to pique interest or sharing snippets of the event itself. All of this leads to humanising your brand and driving engagement with potential attendees.
GEOTAGS
With Instagram, you have the opportunity to share your location down to the specific latitude and longitude of where you shared your content. These geolocations are then gathered from the physical location of your mobile device, this allows users to store and tag their content to a particular location.
Don't have a geotag for your event set up yet? No worries, all you have to do is set it up through your Facebook account. Go to 'Create a new post' on Facebook and click on 'Check In' and enter the name of your brand or event. After this, you need to set up the information you wish to share about your event and submit. Once submitted, you can search Instagram and see the result. Use the same name and location as much as possible when sharing content to build up as much as possible, this will encourage others to do so and make your content easier to find.
Stories can also be brought in when using geotags, as Instagram offers the opportunity to add digital stickers to your Stories based on your geotag. You can either set it to your business or event location or add a location of your current location around you. Adding different locations to your content can help you expand the reach of your event to anyone local to where you have set the geotag.
Looking at who and what else is being tagged in your local area, business or event is a great way to see what other content is being posted alongside yours and then you can adjust accordingly to make your content stand out. Another great way to build local engagement is to comment on posts local to yours. By looking at the 'Top Posts' in your area enables you to see what is doing well around you and generally, these top spots tend to be held by influencers and those with larger followings. These are the posts you need to target when commenting and engaging in local area content, as if they engage back you have the potential to expand your own following with some of theirs.
NEW CONTENT TO YOUR INBOX, WEEKLY
NEW CONTENT TO YOUR INBOX, WEEKLY
Subscribe to receive free events content to your inbox. You'll be the first to know about new posts and downloads as well as the latest features.
By subscribing to this list, you are agreeing for Helm to use and process your information for marketing purposes.
What is an influencer?
"Instagram Influencer. noun. Influencers are Instagram users who have an established credibility and audience; who can persuade others by virtue of their trustworthiness and authenticity. Your brand's influencers are users that employ your brand hashtag who have the largest number of followers."
When it comes to Instagram marketing influencers have become the more effective technique in maximising reach and getting in front of your target audience. Today's consumers are getting dependent on recommendations from influencers who are 'experts' in their fields. They have become a force to be reckoned with when it comes to accelerating the growth of a brand or event.
According to research from Twitter:
49% of consumers are influenced on their purchases by recommendations from influencers.
20% said a post from an influencer motivated them to share product recommendations.
Around 40% of users on Twitter said they've bought a product after seeing an influencer's Tweet about it.
Influencers pride themselves on being an 'expert' in their specific niche in the market and have developed a credibility through their reviews and engaging content. Rather than directly selling a product, they build a relationship of trust with their audience which can lead to an increase in sales.
To make this relevant to promoting your event you need to consider that consumers put a huge level of trust in them. Therefore, using their influence to promote your event increases the chances of their followers wishing to attend your event. It can also assist in attracting previously untapped or overlooked audiences. When the influencer talks about you and your event they're providing the audience with information that they may not have ever heard about without that influencer. This provides a broader and again more human image of your event. Just make sure when picking your influencer you know your audience and know their preferences and the posts that they are engaging with. Keep your influencer relevant to your brand.
These tips are a great addition to any campaign on Instagram promoting your event. Building the levels of engagement and trust in your event and brand is imperative to assist in driving attendance. No matter how big or small your event, be clear about your goals from the outset and build a plan using that above tricks. This will help ensure that your Instagram promotions are as effective as possible!
Market via Instagram as effectively as possible with Helm Tickets!
Instagram, Promotion, Business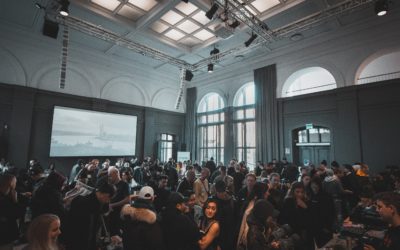 Tips & Tricks     There are copious amounts of websites that will offer to list your event and help your event reach a larger audience. So, in theory, boosting sales for your event. Unfortunately, too often organisers are left feeling that the time taken in creating...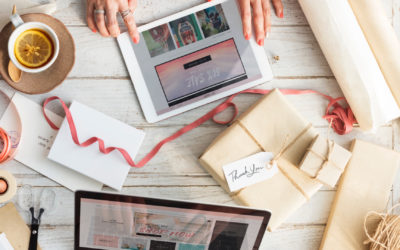 Discount codes can increase sales, nurture relationships and reward your most loyal attendees. We've made some big improvements to discount codes, giving you more control than ever!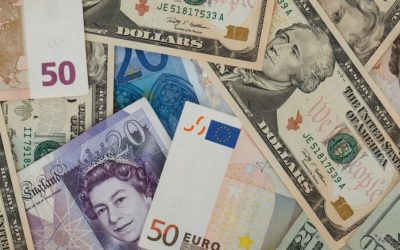 Multi currency is now available on Helm Tickets. Sell tickets for your event in GBP, EUR USD and AUD in phase one of our international functionality.