9 Tips to Get More from Your Networking Event
In our experience networking events are invaluable to many businesses, especially for small businesses and in specialist industries. With that in mind, it's important to get the most out of networking – so we've gathered some of our top tips to make sure you execute your networking event to get the most value possible.
Know your guests before they arrive
With an online presence being almost compulsory for any modern business, you can find plenty of information about businesses and individuals across social media but why stop there? By using an integrated ticketing platform like Helm Tickets you can gather details about your attendees like role information and their specialised areas.
Use social media to interact with attendees before the event, get them to spread the word!
Once you've begun spreading the word about your event online, you can interact with the businesses that you know will be attending or have registered an interest in you. By tweeting you or chatting publicly on another platform their network will be able to see information about the event which might encourage other businesses to attend as well as giving your business free PR.

Make sure you have professional business cards on hand during the event
Be prepared – this is about networking after all! If you're interested in selling to businesses or interested in encouraging others to work with you, make sure you leave an impression on attendees and have a memorable and professional business card on hand with all your information, as well as gathering other attendees details to expand your network.
 
Donating a portion of the ticket price to charity will gain you PR as well as encouraging attendance
Looking to you want to encourage ticket sales? Partner with a charity, provide them marketing space at the event and donate a portion of the ticket sales or raffle proceeds from the event. The charity will provide you with free PR and you'll leave attendees with a great feeling!

Make sure you hold the event at an appropriate venue, in a good location for your target audience
Carry out detailed research when selecting a venue – hotels are a common choice for networking events as they can often provide ample space and refreshments, should you decide you need them. Think about the location of the venue as well – for example, if your guests are accountants mostly based in particular area of your city, keep the event nearby! Make it easy for people to attend. 

Host the networking event at a time that's convenient for busy professionals – breakfast or lunch means they can pop out of the office!
In the same way, the location is important for ease of access, choose a time that works for your guests. Those who are particularly busy might be persuaded by a brief lunch or breakfast out of the office for once and they won't feel like they're wasting their valuable time.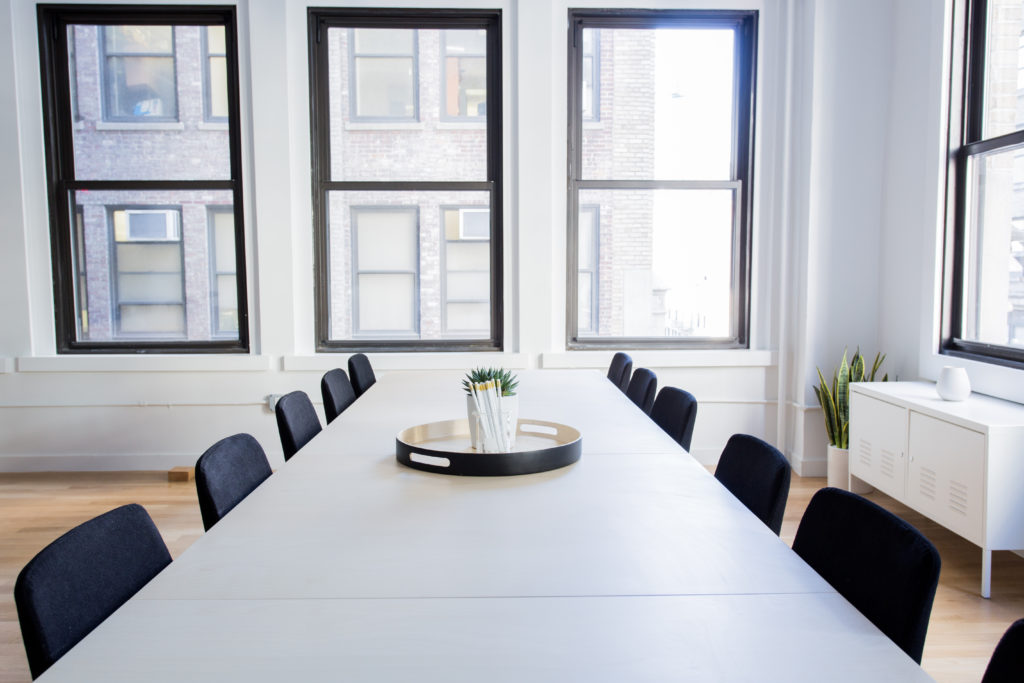 Follow up through email with everyone after the event, encourage them to attend the next event you run
The potential gains from hosting a networking event don't end when the event does. Follow up with everyone who attended, this doesn't have to take a long time. Create an email list of all attendees and even those who simply registered their interest in the event. Rave about how useful the event was, include testimonials and feedback from important guests. You could even ask those who attended to give further feedback through a survey so you can make improvements when planning future events.

Follow up any leads
Having successfully met your industry peers and networked your way through the event, it's time to reap those rewards. Be sure to personally follow up any leads you found. Email them thanking them for attending and simultaneously provide them with a nudge about the conversations you had during the event – suggest a meeting with them close the deal!

Start organising your networking event now by signing up to Helm Tickets here.

For many businesses and events, digital marketing is key. Online ads and social media marketing have become incredibly accurate, and act as a measurable tool for reaching the target audience of your event.
MTV Music Week is turning the traditional festival format on its head with various locations across the city of Plymouth. The 4-day festival will be celebrating not just the music itself but the industry around it, exploring how it impacts art, technology, social media and everything in between.
One of the highlights of Devon's events scene is MTV Music Week. For 2019, MTV has built on the success of MTV Crashes Plymouth and will now be running a number of music-related events across the city over 4 days, celebrating all things music and offering insight into how it's impacted art, technology, social media and everything in between.